October 25th: I will perform my piece "Agitation (for R.L.)" at Göteborgs Konsthall. The piece is a tribute to Rune Lindblad, the Swedish electronic music pioneer. I will of course perform on my EMS Synthi A!
https://konsthallen.goteborg.se/kalender/death-of-the-moon/
Recent: March 28: I performed live with my EMS synthesizer at Riche Bar in Stockholm to celebrate the release of the LP "From K.K.S. to E.M.S.", containing Music I made 1983-1985.
2019: Jan. 12th: I will perform at Fylkingen, Stockholm together with Girilal Baars, Lars Bröndum, Magnus Alexandersson and Sachiko Hayashi:
https://www.fylkingen.se/node/2542
september 14th: I will play the EMS synthi in (under?) Västerås watertower. Here's the link:
https://www.facebook.com/events/673252556387708/
2018: may 3rd:  I performed at Fylkingen during the wonderful  Fly Interzone "Scope" evening.
On friday november 24th, I will perform at the Sola festival in Helsinki. I will also play together with Luke Fowler the same evening:
https://www.facebook.com/events/296587750840998/
I'm going to London on september 28th. My piece "Brushes and Pins" will be a part of the event Nordic Music Days at Southbank Centre.
september 14th: I performed my piece "For Don" to the memory of synth legend Donald Buchla. I performed on a Buchla 200!
On april 19, 2017 I will premier my piece "Sound on Canvas" at the Megaron Concert hall in Athens, Greece. I will be performing on the iconic EMS Synthi 100!
http://www.documenta14.de/en/calendar/16442/ksyme-cmrc-ems-and-fylkingen-electronic-music-from-greece-and-sweden
My soloalbum "Splash Mekanik" will be released on Börft records in May 2016!
Here is a preview:
Dec. 19: My new acousmatic piece "Action…Cut!" was premiered at a concert in Fylkingen, Stockholm. The piece consists mainly of material from Absynth and Metasynth.
Oct. 3: The electronic trio "Rhizomatrix", in which I play synthesizer, will perform live in Norrköping.
https://rhizomatrix.bandcamp.com/album/between-phaedra-and-rubycon
Sept. 12: My piece "Brushes and Pins" will be played at a concert in Uppsala.
May 30: I will play my piece "Squadrak's Chamber" at an outdoor festival in Årsta, Stockholm.
May 16th: I will be playing my EMS synthi A and electronics together with Magnus Alexandersson and Lars Bröndum at Fylkingen in Stockholm.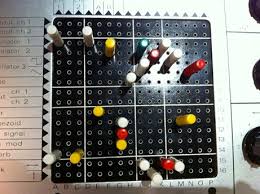 The concert will be a tribute to Edgar Froese who passed away recently.
On May 7th my electroacoustic piece "Bowling, Hiccups and Secrets" will be diffused at a concert in Växjö, Sweden. The piece consists of sounds from a Buchla 200 and Serge Modular!
2015: I just completed some Buchla synthesizer classes at Elektronmusikstudion.
The students were very into it!